It's Been Called the Trip of a Lifetime
I've curated an extraordinary trip to the coastal waters of British Colombia with Spirit of the West Adventures. This base camp kayaking trip has been reserved exclusively for just 8 guests of Rocky Mountain Yoga. Mark your calendars for July 27th – August 1st, 2019.
I chose July because it is the time of the salmon runs. Five species of salmon swim these waters and after them come the magnificent Orca (killer whales). We will be paddling the archipelago in search of these amazing animals, the largest of the dolphin family. River run-off from the mountains, ocean currents, tide rips, eddies and upwelling, makes these waters some of the most productive on earth. We will not only be among the whales and dolphins but other marine life: colorful plants and invertebrates, seabirds, shorebirds, waterfowl, mink, otter, seals, and seal lions. Land animals might also make their appearance: deer, raccoons, cougars, wolves and bears.
Prior to departure, Laurie with schedule a pre-retreat consultation/intake in person or via phone/SKYPE. This is your opportunity to express your goals, needs and preferences. Then, prepare to join a group of like minded explorers in this spectacular location. Our proximity to the natural world around us, our Yoga practice and learning about the resilience of British Colombia's coastal wild life from our guides will inspire you to develop a daily practice, one intended to cultivate your own resilience. Once back home, each guest will receive a discounted private Yoga Therapy session to help support this practice development.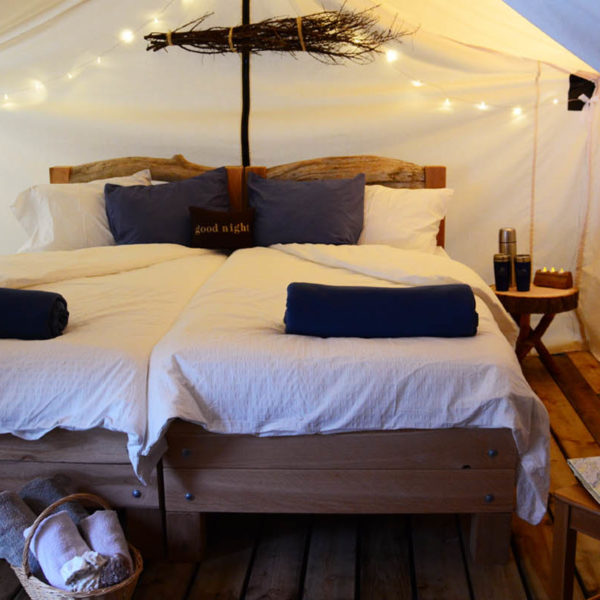 Details:
June: schedule pre-retreat consultation/intake to share your goals, needs and preferences
July 27th, 2019 – travel to Quadra Island, BC for pre-trip evening gathering/orientation by your guides at the Heriot Bay Inn
July 28th – enjoy breakfast at your B&B and transfer to base camp on Swanson Island in Blackfish Sound
July 28th-30th

Depending on weather, preferences and needs of the group: optional forest walk prior to morning kayak, yoga before lunch and after our afternoon kayak on a platform built especially for us. Practices will be integrated to include movement, pranayama and meditation. Don't forget to pack your mat!
3 hour motorized wildlife watching trip on the afternoon of our last full day
 7 spacious tents are set up on wood platforms slightly elevated off the ground. Two twin beds (or one king size if pushed together) with linens, pillows and duvets are inside each tent. If there is a large number of solo travelers I will do my best to pair you up with a suitable tent mate.
A wood-fired hot tub is perfect for soaking after a day of paddling & exploring, or roast a few treats and enjoy camaraderie over the glowing campfire before retiring to bed with a book borrowed from the coastal library
Masterful chefs will prepare our meals. Food allergies (although not a nut free facility), GF, vegetarian and vegan palettes all can be accommodated.
On-demand hot water shower has one of the "best views in the world"
Guide gratuity, taxes and sustainability fee included

July 31st – late afternoon return to your B&B on Quadra Island to prepare for August 1st departure home
August: schedule post-retreat consultation for home practice development
Cost: USD $2,460. To reserve your spot, a deposit of $615 is due by October 23, 2018; balance due of $1845 by March 28th, 2019. Please make payments by check to Rocky Mountain Yoga.
Other Things You Should Know:
Not included:

Air travel – 2018 economy class rate on Air Canada from Denver to Campbell River, BC (from where we will ferry to Quadra Island) is approximately $900. See detail link below for further information.
Round trip ferry from Campbell River Regional airport to Quadra Island – CAN $20
Round trip taxi service from Quadra Island ferry to your B&B – CAN $40
Optional rented rain gear – CAN $25
2 nights at either Harbour House or Chipperfield Hollow B&B recommended as they are within walking distance to our pre-trip meeting spot, Heriot Bay Inn. If you choose to stay at the Inn, note that some rooms may be noisy as they are located above the pub. Book the evening of July 27th, the day before the trip, and July 31st, the last day of the trip – CAN $110-$170 per night (includes taxes and breakfast).
Dinners on July 27th and 31st
Alcohol, which may be purchased on Quadra Island before transfer to base camp

Travel insurance that includes coverage in the event of cancellation for any reason is highly recommended. This will cover a portion of your pre-paid costs should there be a cancellation of your trip for any reason, including cancellation by Rocky Mountain Yoga or Spirit of the West Adventures for reasons unforeseen.
Passports valid until at least February, 2020 (6 months beyond duration of the trip) are required for travel to Canada
Medical and risk acknowledgement/medical release forms are required by both Rocky Mountain Yoga and Spirit of the West. Medical forms must be received by Spirit of the West 30 days prior to the trip. You will be asked to sign liability waivers upon your arrival, before trip departure.
Good general physical condition is necessary although a high level of fitness, yoga and kayaking experience are not. Please check with your doctor if you have any medical conditions before reserving your spot.
Full details provided by Spirit of the West Adventures. Please add a yoga mat to your packing list! As noted above the daily schedule will be customized for our group.
Rocky Mountain Yoga Cancellation policy 
If you must cancel your trip, please do so in writing
– Between first deposit due by October 23rd and 120 days before trip (March 28th), the full amount is refunded less a $100 administration fee if I am able to find another student to fill your spot. If I am unable to fill your spot, the deposit is retained.
– 119-30 days (March 29th – June 27th) before trip, 50% of the total trip price is refunded
– 29 days before trip, no refund will be given, unless I can find someone to fill your space. In this case, only the deposit is retained.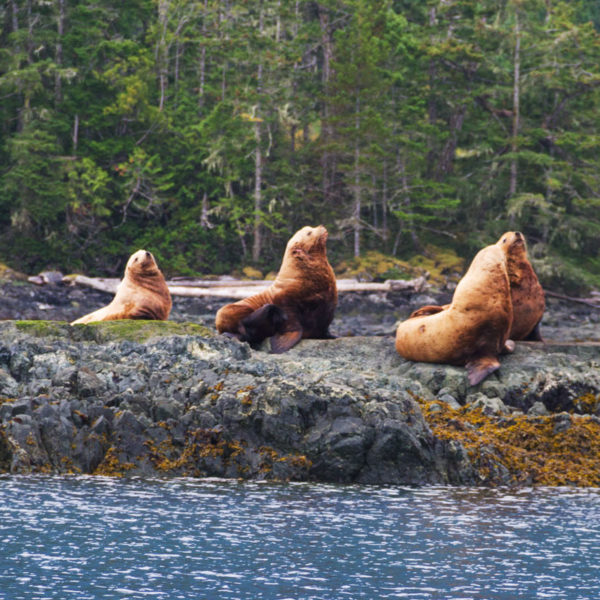 Photos and Video Courtesy of Spirit of the West Adventures